Are you hurting emotionally? Do you get angry, frustrated or depressed as the result of problems in relationships? Are you baffled as to why others act the way they do? Do you believe in the Lord?

For FREE Counseling
Text or call (909) 702-1895, or e-mail: counseling@alwaysananswer.org

Always An Answer Counseling is a unique, truth based alternative to secular counseling, with over 40 years of experience. We specialize in helping believers regarding relationship, marriage and parenting issues.


COUNSELING SERVICES:

We offer truth based, free counseling services for individuals, couples and parents for all types of problems including but not limited to: family issues, relationships, marriage, parenting, domestic violence, substance abuse, anger, depression, grieving, fear, anxiety, child protection and child custody.


Live presentations and seminars on the following subjects are available to
any interested group:


RELATIONSHIPS / ANGER ELIMINATION
"God's Secret Formula For Pain-Free Relationships"
Learn the root cause of all relationship problems as well as God's fool-proof cure. When applied, God's secret formula will free you from hurt feelings, anger, frustration, guilt and depression in regard to relationship and family issues. It allows you to see past situations clearly and guarantees problem-free relationships
for the rest of your life!


MARRIAGE
"God's Design For Marriage"
The focus is on the perfect marriage for the same reason Secret Service Agents study only real money when being trained to spot its counterfeit. When you know God's design for marriage, it's easy to see how to make yours better.


PARENTING
"Ask, Do, Choose; God's Three Keys To Easy Parenting"
Learn the simple yet all important keys to proper communication, responsibility and discipline. The principles shared work with children of all ages; from toddlers to teens and from eliminating the "Terrible Twos" to instilling responsibility and accountability in young adults. When applied, these key principles can only produce positive results and problem free parenting.


FEAR & ANXIETY
"What God Wants Us To Know About Fear"
Learn God's definition of fear and the three things He wants us to know about fear; that allowing fear to determine our behavior is a choice, that fear does not diminish the power of the truth and that God allows the things we fear the most to
come between Himself and us.


THE GREATEST GIFT OF ALL!
"The Mystery Of Eternal Life"
The world tells us we all must die, yet Jesus said those who believed in Him would "never die". So do we or don't we have to die? Find out how eternal life really works; how the Lord says it works and why God's greatest gift
requires the greatest act of faith.


CONTACT US:
counseling@alwaysananswer.org
(909) 702-1895
Always An Answer Counseling
205 N. Stephanie Street, Suite D-141
Henderson, NV 89074


COUNSELING FEES
Our services are free of charge;
we accept donations only.
Donations can be made at: PayPal.com, to: bloodidit@yahoo.com
"The truth by its very nature can never be sold"
​
ABOUT US: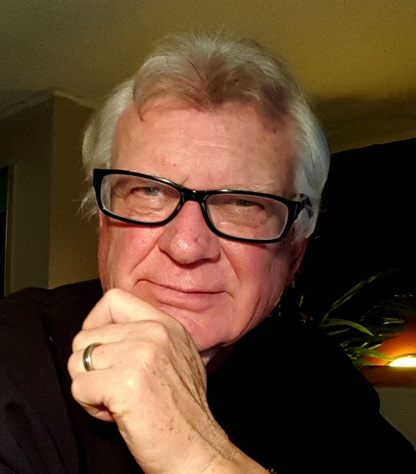 ​​Counselor, Teacher & Author Kenny Youngblood

"All things work together for good to them that love God, to them who are called according to his purpose" (Romans 8:28)

"The reason we have painful situations in our lives is because the Lord loves us. He wants us to come closer to Him because He knows that He and He alone has what we need; that He has for us the peace and joy that surpass all understanding. He also knows how stubborn we are and that He has given us a free will; we do not have to look to Him if we don't want to and He will never force Himself upon us.
So He allows us to suffer what we see as 'bad' situations so that, when we endure enough, we might eventually abandon our foolish pride and seek His help. What we look at then as 'bad things' in our lives are in fact opportunities; opportunities to glorify God and be healed. This being the case, the worse the situation the greater the opportunity". - Kenny Youngblood

Kenny is the Founder and Director of Always An Answer (A Free Counseling Ministry), established in 1977, and the author of the forth coming book "God's Secret Formula".




---